PASADENA EDUCATIONAL FOUNDATION SUMMER ENRICHMENT PROGRAM

5-weeks of exploration, discovery and summer fun
Wow-the last 5-weeks of the PEF Summer Enrichment Program sure did fly by!
While we couldn't have our families on campus for Open House again this year, we created some Virtual Open House videos for you to enjoy.
[Watch Virtual Open House Videos]
The summer program, in its nineteenth year, offers hands-on exploration opportunities to perform, explore, create, and strategize for students entering grades K-12. Students choose from 70 exceptional classes held on multiple Pasadena-area campuses. More than 100 Youth Leaders, from local high schools and colleges, volunteer to mentor students and support teachers and staff while gaining valuable work-related experience.
The 2022 program marks the first year back to regular class schedules since the start of the pandemic.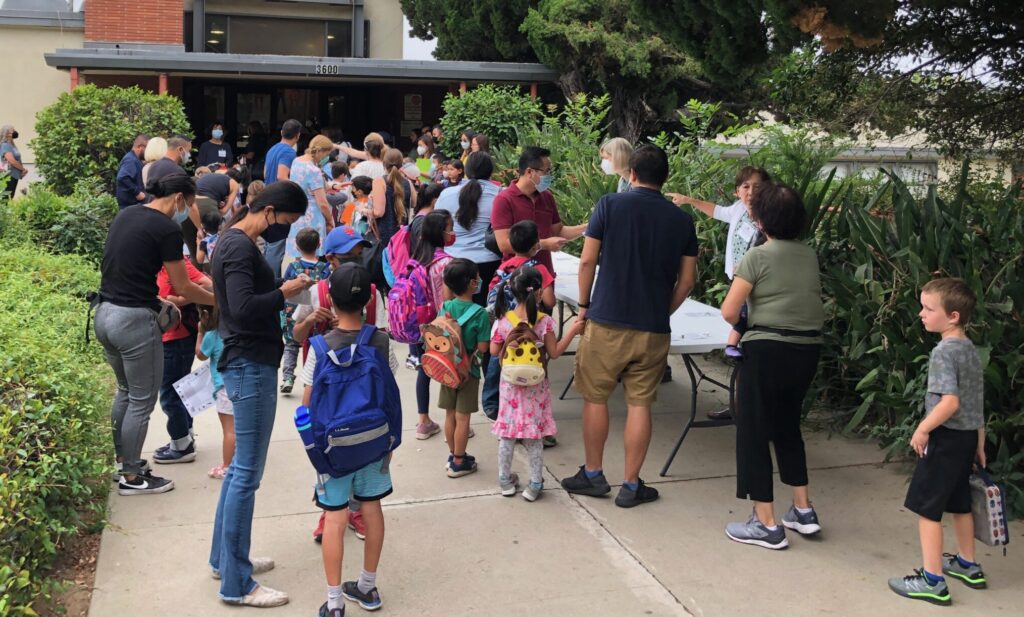 ---
Program dates: June 13 – July 14. No classes June 20 & July 4
Classes include art, science, music, sports, math, language arts, dual language classes in 3 languages (Spanish, Mandarin, & French), and so much more.
We have many of your favorite classes returning Imaginary Lands, Robotics, Chess, Pasadena Musical Theater Program, and Tennis plus some new ones like Armenian Tapestry, Business-Matics, Garden Masters, photography, college prep and so many more!
♦ Student Instructions – Parent Letters
---
♦ Intro Classes for Kinder & 1st Grade
Students are supported by caring educators as they create and learn. Teachers use grade level benchmarks blended with art, music, and science to make learning fun. Students should be 5 years old by September 1 for Introduction to Kindergarten class and 6 years old by September 1 for the Introduction to First Grade class.
Pre-K is not available this summer.
♦ 2nd – 8th Grade
Students choose 3 classes to support their learning and grow their interests. Class options vary by campus and include robotics, musical theater, gardening, tennis, art studio, and more.
Locations: Eliot Arts Magnet, Field Elementary,  McKinley School, San Rafael Elementary, and Jackson
Hours: 8:30am-12:30pm at all campuses with various afternoon options running until 5:30pm
Price: $455 for PUSD students and $550 for non-PUSD students.
Tuition assistance is available for qualifying families.
---
♦  9th – 12th Grade
Students can explore career paths and prepare for college by taking classes such as photography, art studio, songwriting, playwriting, and preparing your college applications.
9th -12th Grade: classes will run 2 weeks, 3 weeks, and 5 weeks
Location: Eliot Arts Magnet and offsite locations
Hours: 9:00am – 12:00pm
Price: PUSD students: $85 per week. Non-PUSD students: $132.50 per week
Tuition assistance is available for qualifying families.
PEF Afternoon Camp is geared toward supplementing the learning in the morning with exploratory activities in the afternoon. Every student will have the same class activities that will include art, fitness, and discovery. To be eligible for afternoon care, students must participate in the morning component. Students must stay on-site the whole time, and cannot be brought back for additional programming once they leave. Classes will be led by aspiring teachers with a lead teacher available onsite. The afternoon program will run from 12:30 pm – 5:30 pm (Monday-Thursday) and will be priced at $625. Tuition assistance available to qualifying students.
VIDEOS: ART, STORYTELLING, SCIENCE, DANCE & MORE. CHECK OUT OUR SUMMER VIDEO LESSONS.
Thank You to Our  Supporters & Partners

Pasadena Community Foundation
California Arts Council

Helen and Will Webster Foundation
Pasadena Tournament of Roses Foundation
Ahmanson Foundation
Lakeview Foundation
Pasadena Unified School District